Bamboo Cay Onward And Upward - Black - Black
Enlarge
Bamboo Cay Onward And Upward - Black
Stock #: ZBCC-05
Fabric: Embroidered Polynosic
Color: Black
Fits: Larger Than Expected
Please Note: No Pocket
Original Price: $89.00Sale Price: $49.00
What better way to celebrate the holidays than with one of our fabulous Christmas shirts?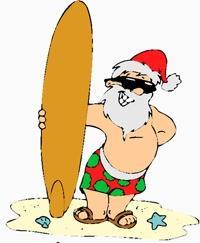 Every year we believe our designers could not possibly top their work of the previous year. Once again we have been proven wrong. This collection is our best, most diverse ever.
Uniquely Hawaiian designs that are sure to brighten any holiday event. From the first Christmas party of the season to the last night the lights are aglow, we have the perfect shirt to make a perfect holiday!
More from Bamboo Cay
About Bamboo Cay
The island is peaceful, tranquil and unchanged as you left it. The fact is, when you pick up a Bamboo Cay camp shirt, the island will become quite dynamic. The time you spend in our island will be a time well spent.
Welcome to the island lifestyle. Come along with us and visit relaxing Bamboo Cay resort wear for men, designed for comfortable living in your paradise. Their goal is to bring the island lifestyle into your daily life.
Aranco, Inc. (Bamboo Cay) was founded in 1988 in Los Angeles.
They are importers of fine and better resort wear. Being a family run business, they are committed to uncompromised quality, exceptional customer care and reliable service.
Their original copyright designs, combined with carefully selected fabrications are an inspiration for taking you on an island journey!
Browse our Great Brands