The Tori Richard Story
Tori Richard began more than a half a century ago, when Mort Feldman, designer and Feldman's soon-to-be wife Janice Moody started a new resort apparel company. Their singular goal was to imbue women's resort wear and swimwear with a new sophistication, using only the finest fabrications and exclusive, company-designed artwork for prints.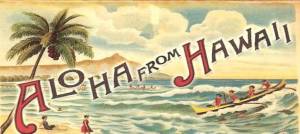 They named their new company Tori Richard, after Janice Moody's daughter, Victoria and Feldman's son Richard.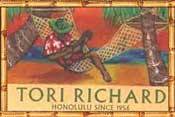 Today, the designer and manufacturer of better resort wear is still a family-owned company, led by Feldman's youngest son, Josh. The company maintains its dedication to exclusive prints and fine fabrications through a unique vertical design and manufacture process.
While its 56 year history has seen many changes and much growth, today's Tori Richard customer enjoys a beautiful offering of destination-inspired men's resort wear as well as the women's line that gave the company its illustrious start.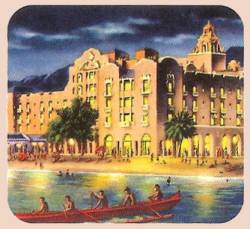 Tori Richard can be found in more than 2500 better department stores and specialty stores in all 50 United States, Puerto Rico, Guam, Mexico, Asia, Europe and the Caribbean.

Tori Richard remains committed to its roots as a Honolulu family business. The company recently added 20,000 square feet to its Kalihi headquarters, bringing the total space to nearly an acre where the administrative, design, operations, light manufacturing, distribution and warehousing departments will soon be consolidated.