The RJC Kalaheo Ladies Story
RJC Kalaheo Has been producing fine Hawaiian shirts and dresses in Hawaii for the past 59 years.

Family owned and operated, this Oahu, Hawaii company takes great pride in the products, service and level of customer service it applies to every order. They are well known throughout the Hawaiian islands and throughout the Pacific as one of the primary suppliers of tropical apparel to tourism industry specialty retailers.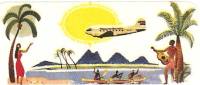 The process by which they produce each item allows them to be very reactionary to the needs of the retailer, so we are able to get large quantities very quickly if necessary. This is very helpful in supplying our group events and corporate customer.
RJC Kalaheo is also able to do a certain amount of custom production requests, examples are unique sizing and prints to match men, women and children.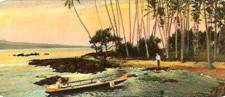 The diversity of products, the depth of their prints and inventory, as well as first class service make RJC Kalaheo one of the leaders in quality, cost effective Hawaiian wear for all ages.